I found this Small, Medium, and Large demonstration in Husband's Screenshots.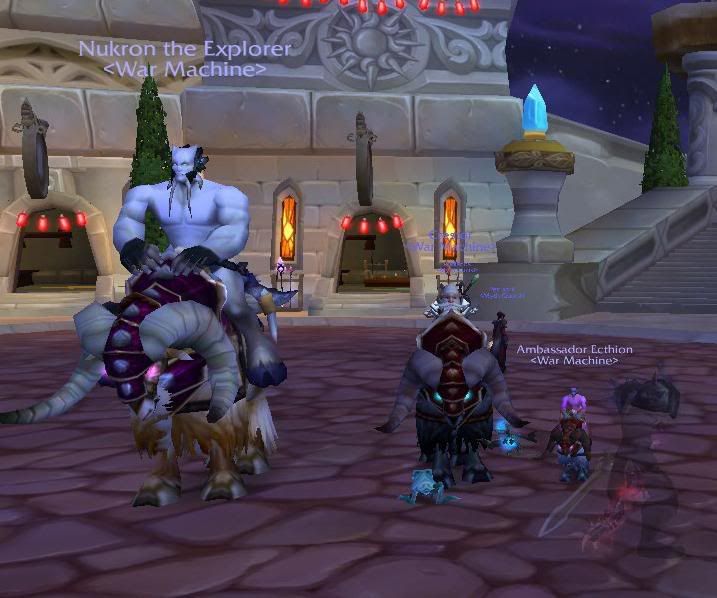 A hunter and pet symbiosis is always a good thing. Yes,
Fraggle Rocks
.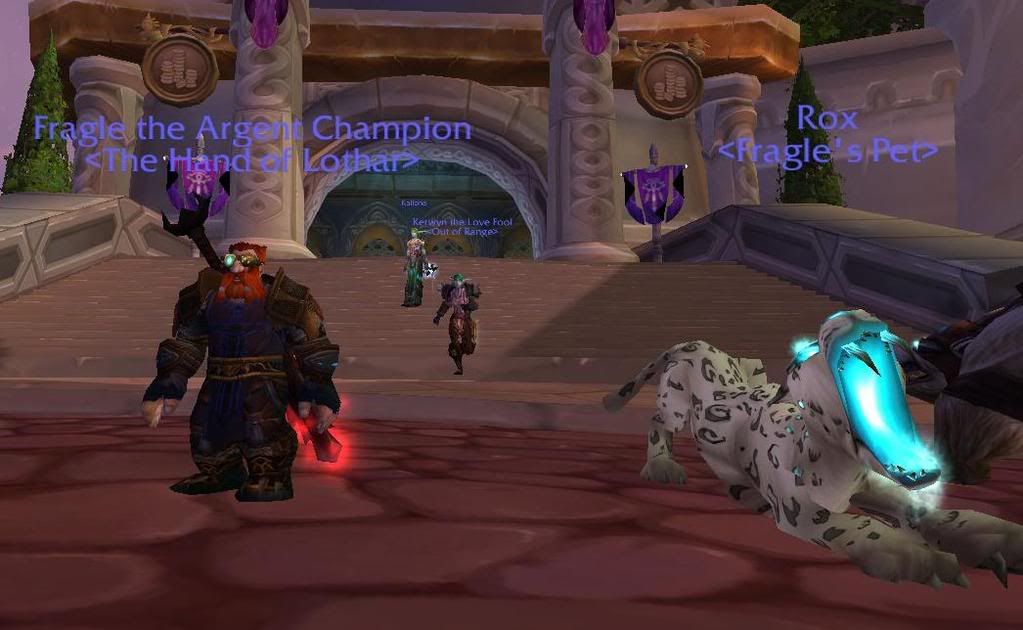 Love Fools
have the same cooldown as
healthstones
.
I raided 5 nights in a row. My guild starts at 8 PM server (most of the time promptly) and ends at 11 PM. I have determined that it is too much. … I am going to have figure out how to not sign up when I have an enabler at home.
I cannot decide if I like 10-man or 25-man Naxx more.
In our first 25 man
Patchwork
, almost all (less 2) the dps in the raid was hitting 3K or more. I hit 3841 dps per recount. I don't like seeing the quick dips. I think that is where Shadow Embrace is falling off. I know at the end that was a whisper that caught my eye.
Warlock aggro management is an issue on
Noth
,
Loatheb
(if you're not spored and the tank gets the debuff), and
Malygos
. Thanks Llanion (
AKA Bob of BA Chat
) over at
Moonfire!
for confirming I am seeing a general trend. He also noted that aggro is an issue on the first few seconds of a
Grobbulus
fight and Patchwerk for Melee.
When someone says on vent "There is no
Primal Air
on the auction house." I went and put them up for twice I thought they were worth. Yea, people bought them.
I started doing 2v2 arena. We won as much as we lost. Partner is a PvP healy pally. I have about 450 resilience.
Arena names are fun. We won our first ever Season 4 Arena together.

I think a 9 minute Arena is long. They won but didn't live up to their name. phail.
My partner still doesn't believe I am as bad as I say I am.
A while back, we were talking about all of
Jaina's
high profile boyfriends.