I confirmed it.
Demonic Circle
no longer pulls you out of vortex on the
Malygos
fight.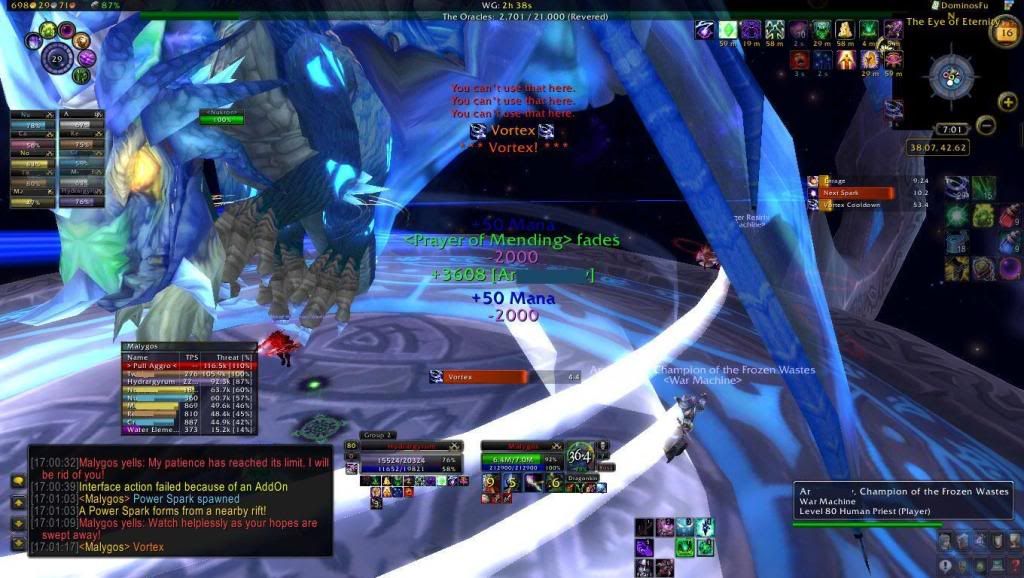 This change made me relearn this fight. Before 3.1, I would need minimum healing because I could pop out of vortex early. This allowed my healers to focus on others in the raid.
I miss that self sufficiency.
Now I start dps at 35-40K threat, down from 50K. I may reduce that by starting dps sooner depending how the next couple of runs go.
Rogues can still use
Killing Spree
to get out of vortex. WHAT is that about?
It was one the few special things as a warlock we had in pre 3.1 content.*sigh*