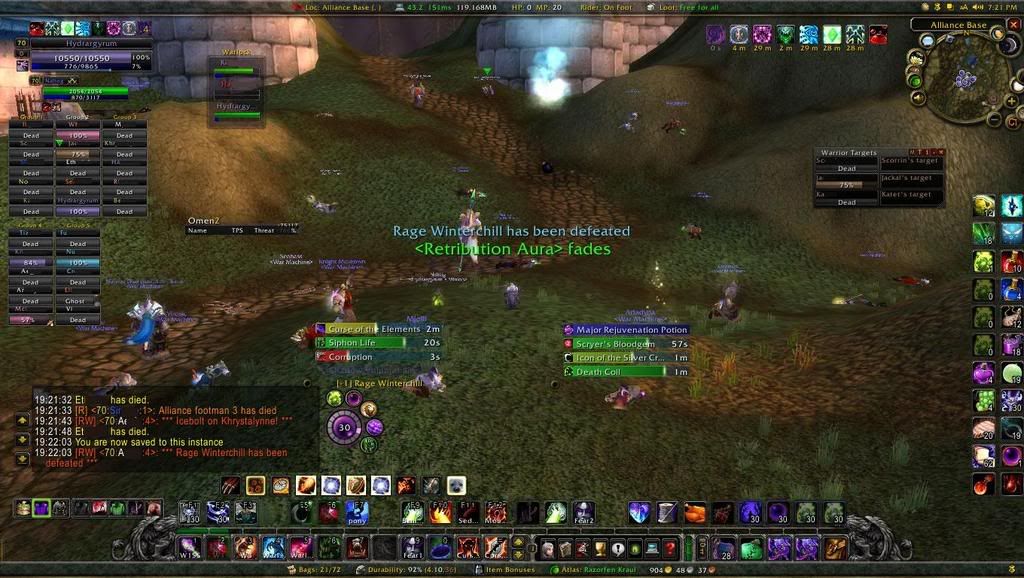 This was our first time in
Mount Hyjal
. It was our TBA (yes, we were all surprised) raid of the week.
Rage Winterchill
was our target. First attempt we got him to 44%. The second he was DEAD.
We have great healers. I didn't die on either attempt. I was one of 6 to survive to the end. Biggest thing we learned was we need to improve is the overall stamina of the raid.
The
Hammer of Judgement
dropped from a random mob. Winterchill dropped .... I forget ... it was hunter loot. Seriously! A hunter got the drop.
Have I mentioned that
seeding
is my very favorite thing in all of Azeroth!