Last Sunday I was at the Pepsi 500 in
Fontana, CA
. It was a perfect race day. The morning was cool and the afternoon warmed up to a nice day. Husband and I for our birthdays received pit-passes and seats. (I have told you how awesome my mom-in-law is correct? She is.)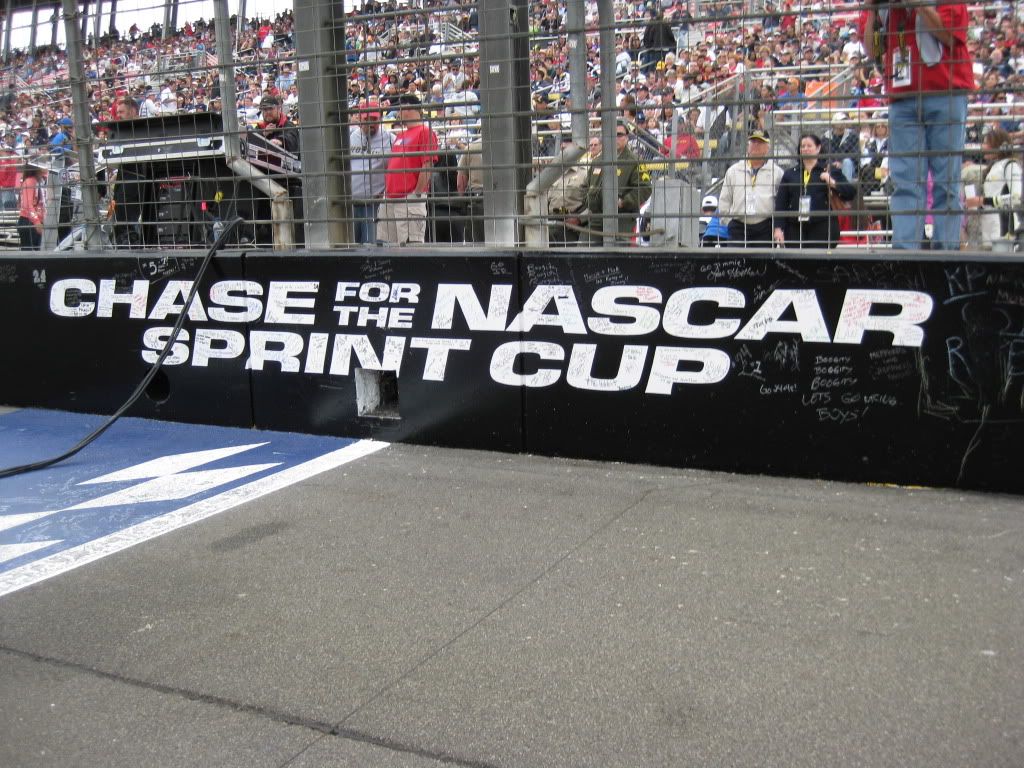 It was a blast. We got there early and walked the pits then strolled the race surface itself.
The feel of horse power. The scream of the fans. The smell of exhaust.
At one point I closed my eyes listening (btw with ear plugs), smelling, and adsorbed just being there. Then I proceeded to scream my lungs out as Montoya passed Jeff, then stared in confusion as Tony was in 20th place.
I do admit to urging bad things to happen to a few cars. Nothing horrible but just … a missed shift on a restart or something. Sadly this didn't happen.
Watching how good Earnhardt Jr.'s car was early on, I was really hoping for a good race for them. The Team just seems to get themselves into scenarios not their own fault. I was really sad to see them involved in a red flag crash.
Of course
my birthday buddy
won.
Good times.
Now some pictures.
Walking pit road...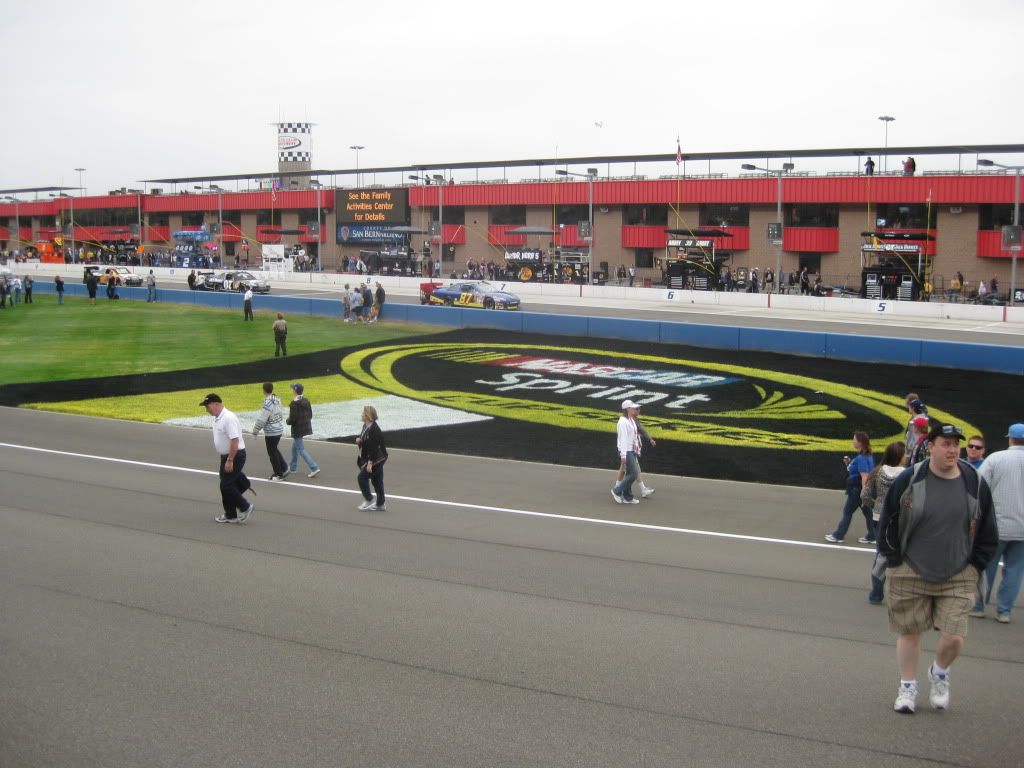 Watching driver introductions on the track,
Tony Stewart
.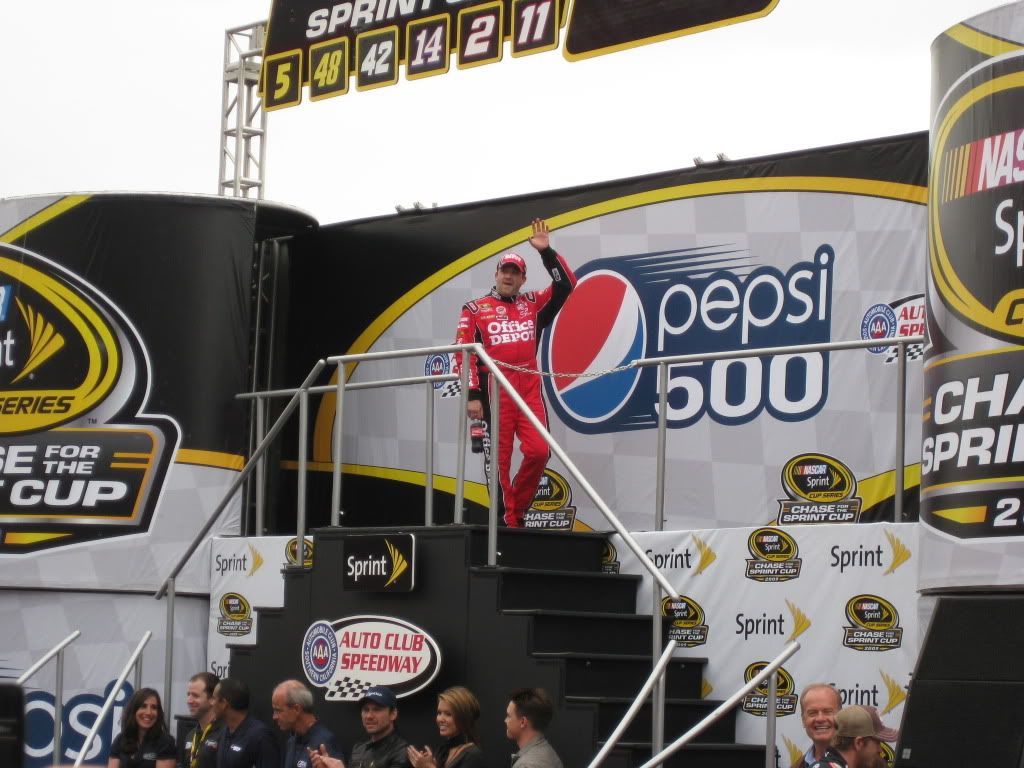 Jeff Burton
...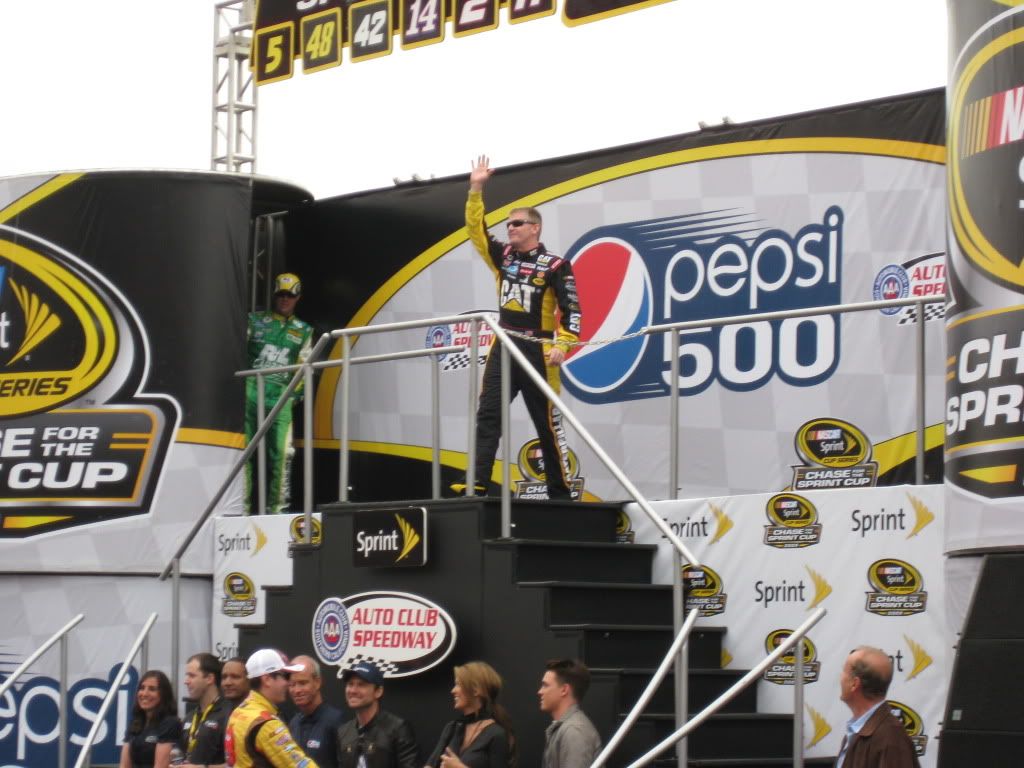 At Burton's pit box he was taking donations for used lugnuts. This was the best souvenir I didn't know I wanted. I am so glad I picked it up. Later, I could not come up with anything to buy. I am bad that way.
Head fan...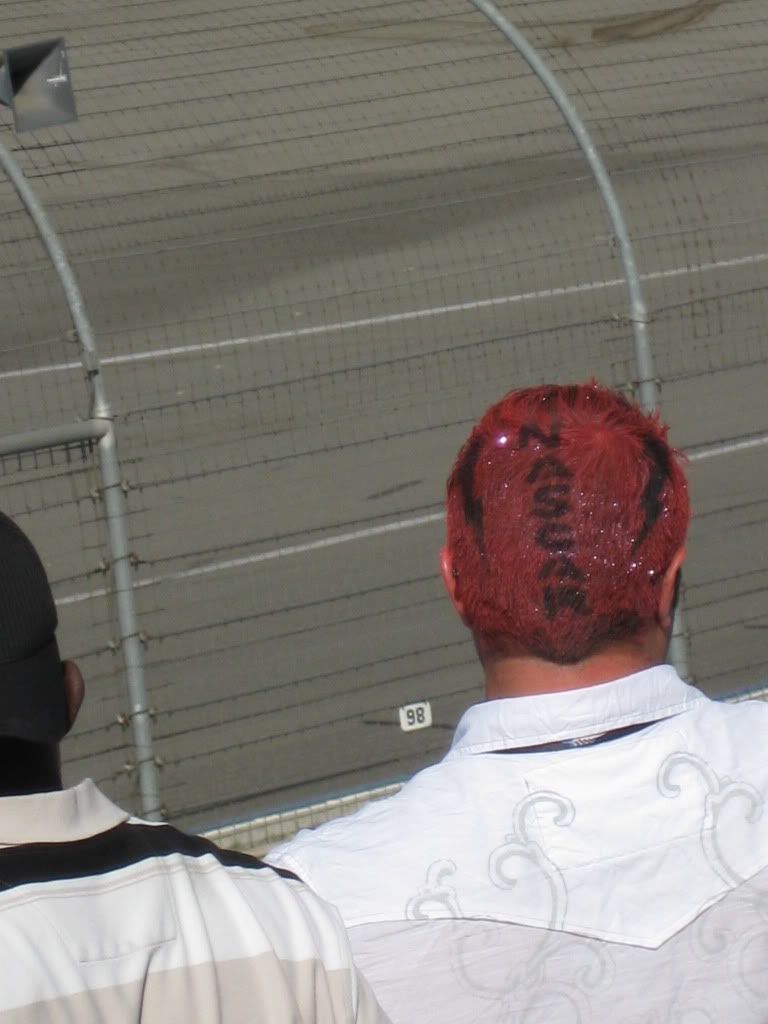 Kasey Kahne
's car at a pit stop ...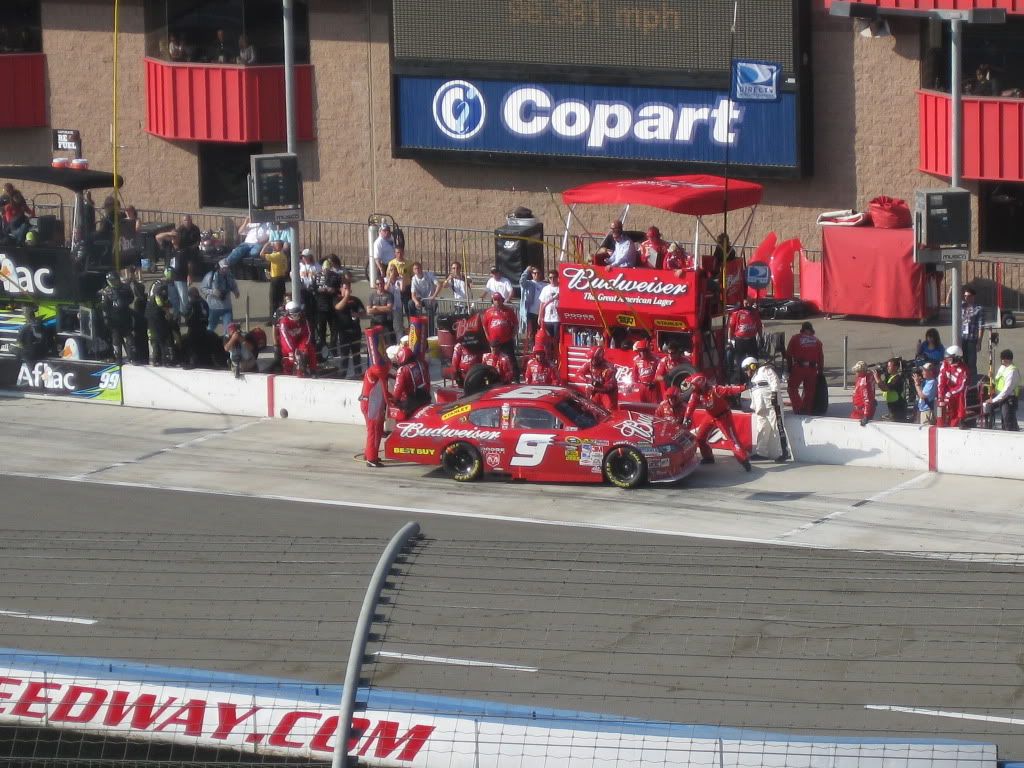 Than this accident happened ...
Kahne's car after ...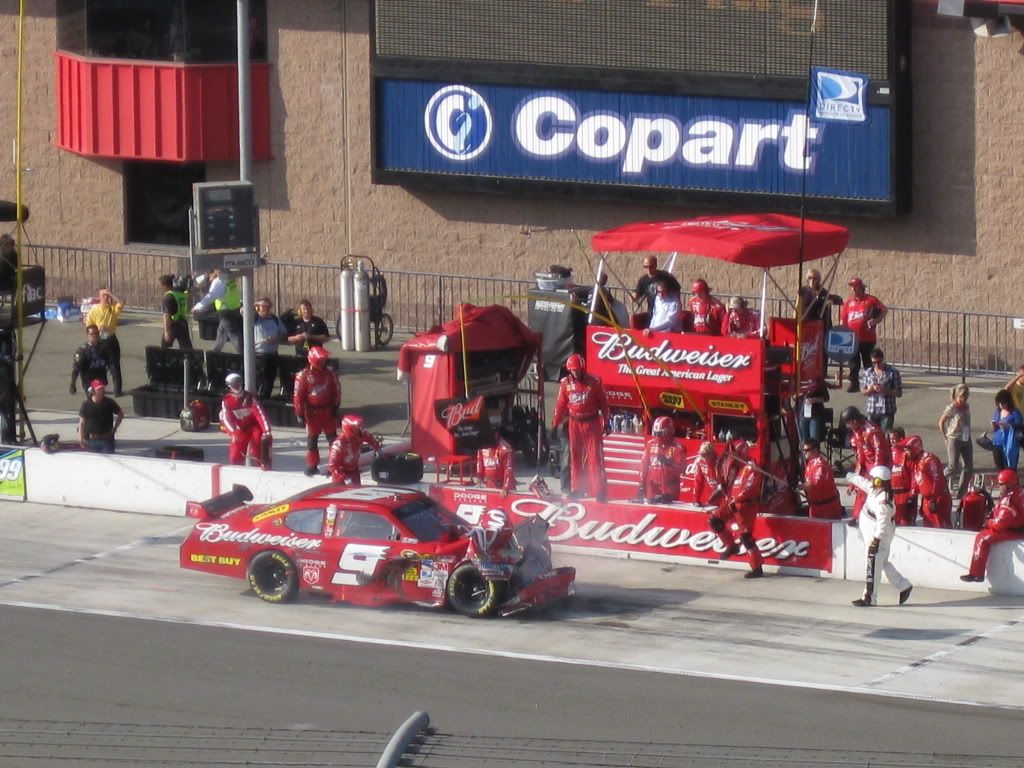 It was a great day ...