Onyxia
was a lot of fun. We put a quick guild PuG together. After seeing it once we downed her in the next go.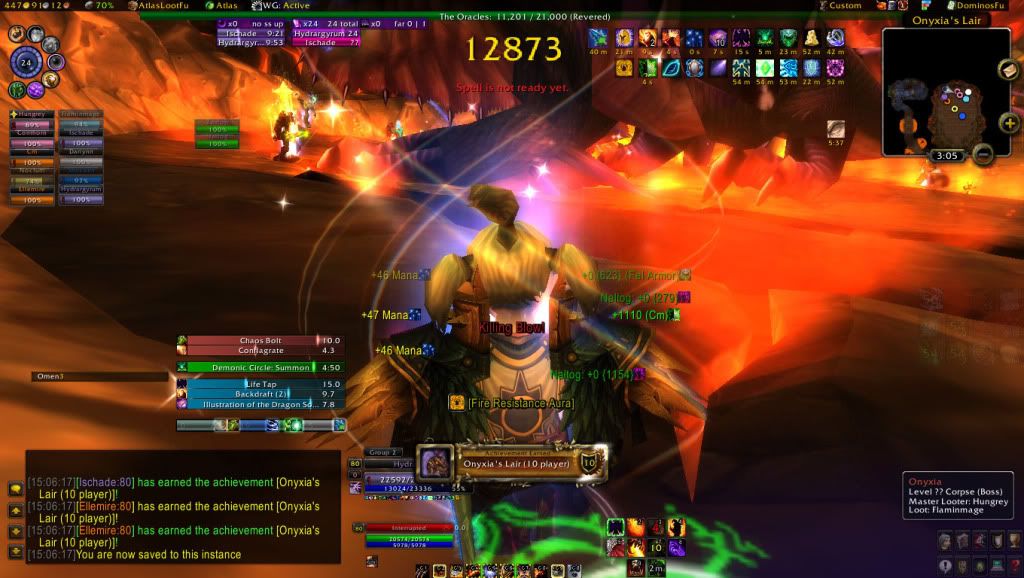 What was interesting was the actual journey to Onyxia's Lair. I had to tell the MAGE he was suppose to have a port to
Theramore Isle
.
…
...
They could learn that in
patch 2.3.2
. I couldn't make this up if I tried.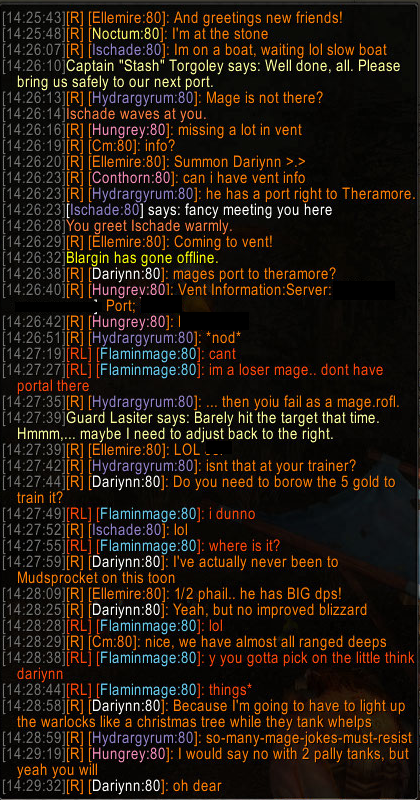 What have we learned? Mage fail is funny.