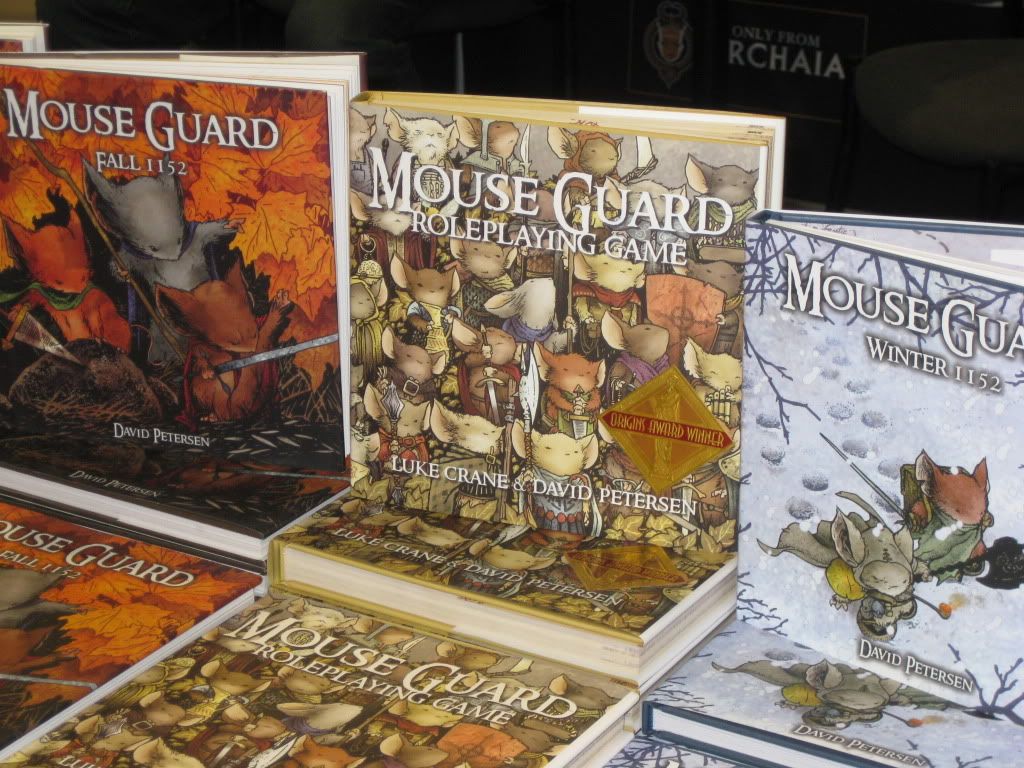 I cannot reinforce enough on how lovely
Mouse Guard
is to read and look at. There is a second hardcover out,
Mouse Guard: Winter 1152
, and it lives up to the first.
Talking to David Peterson I was excited to learn that there was a RPG based on the adventures of Mouse Guard. He was surprised about being
nominated for three ENnies
, Gen Con EN World RPG Awards.
Check out this nice little RPG. Then vote for him over on the ENnies site (voting should start soon, if it is not up yet). I have yet to read through it all but it looks to be a great starting place for parents to start RPG with their kids.