I have been watching it happen for a while now. But suddenly there are actually geek wannabes.
I see these movie and TV people at
Comic-Con
in San Diego. The news cameras are everywhere. They don't get it. All they are doing is breathing my air, taking up my room, and using up my space.
There should be a rule that you cannot enter into the showroom if you cannot recite 10 winners of an
Eisner Award
. The fact that I am sure most people would ask "What is an Eisner Award?" makes me cringe. I include all media and press in this rule.
I can came up with seven immediately and only need another minute or so to round out the list.
Other then all the people mucking with all my comic related panels, the show was a lot of fun.
As for booths this year,
SyFy
did a non-booth. They rocked it with putting their promotion money to use by rebranding a eatery into "Café Diem" from the show Eureka.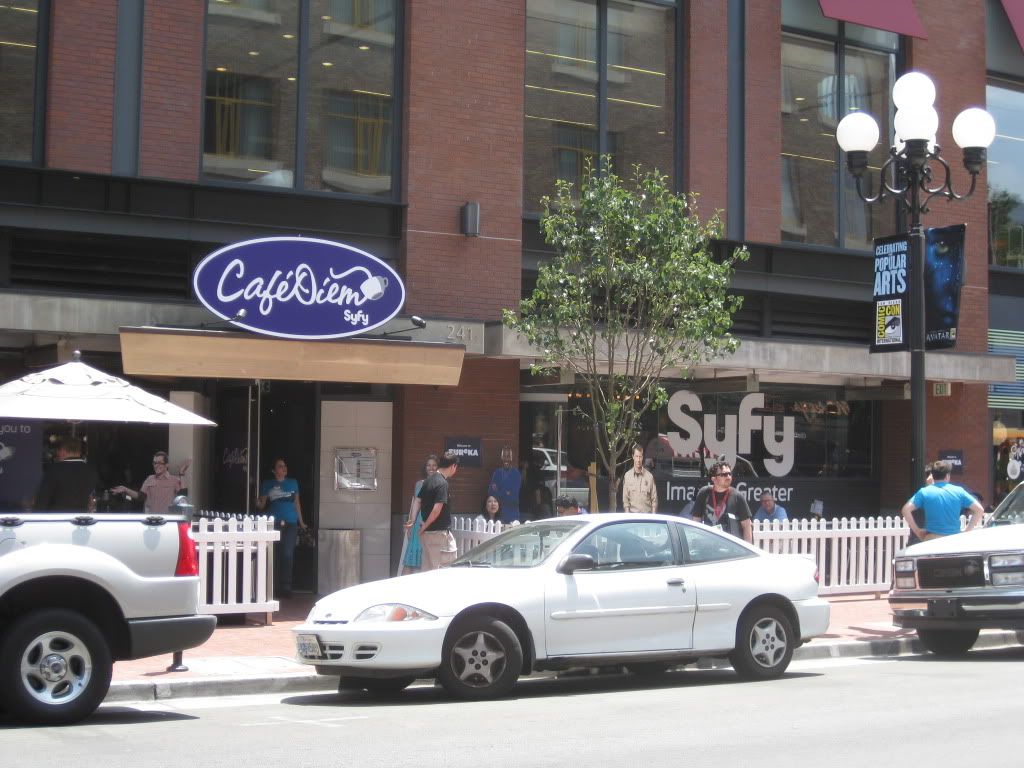 This made me want to give a gold star to the people who came up with the idea over at SyFy.
Also, the
Old Spaghetti Factory
is reopened in San Diego as of February 2009. They had converted it to a fancy dinning a few years back. I don't need $35 Lobster Raviolis when I am at a convention or a San Diego Padres game. I am very glad to have them back. (Note from Husband, "spag. Fac" = Spaghetti Factory, not knowing this made Hydra yell. So I am passing it on.)
This year we drove down each day. Normally we either stay at a hotel or take the Amtrak. We only attended Wednesday through Friday. That was enough.
Until next year!