Removing raid wide buffs in DoTimer addon. For lock and druid I only have a few items on my do not show list or blocked list.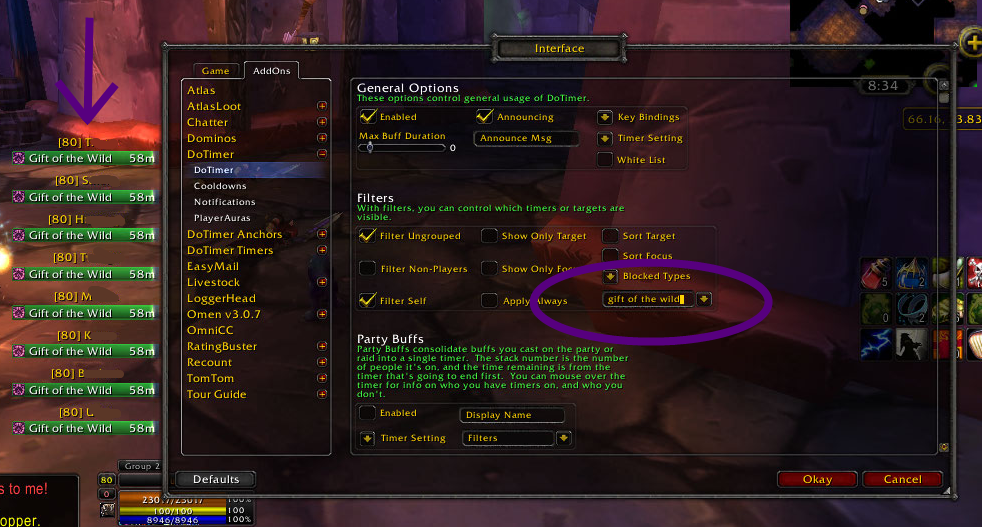 Open up the Addon menu under Interface. Under DoTimer Filters add to the Blocked Types field anything you want to never show. Press enter once you are done typing in the name accurately. For me the spelling and typing challenged, it may take a moment to get correct.
For me I want to keep the list short. The current items are:
replenishment
detect invisibility
unending breath
mark of the wild
gift of the wild
There might be a better way to do this task. I don't want to remove all buffs. Just the few listed and this has works just fine.